Monday, April 21, 2008
Display problem ? Click HERE



Have you ever wonder how to convert few photos into an animated photo online for FREE ? Try out
Gickr
. It is really simple ! Just upload series of photos or images to
Gickr
, it you process and return without download link. That's it !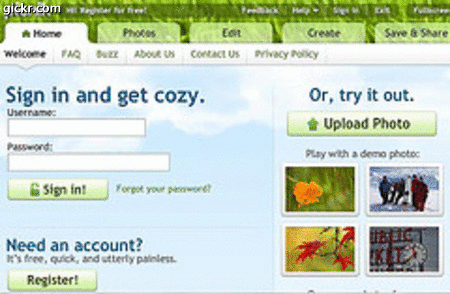 Other uploading photos, you may also extract photos from
Flickr
directly. However,
Gickr
seem dedicated to
Flickr
only. If it open to other platform like
Picasa
,
Picnik
, etc, that will be perfect !
Gickr has also launched it new feature recently. You may make animated photo from movie in
YouTube
. Such as amazing feature !
Related Post
0 Comments: